More Than Just Speed For Taquon Marshall
Taquon is speedster. And, he can play multiple positions in football at Harris County High School. But, when we at Never Had It So Good Sports Radio sat down with him, we learned there is so much more to know about Taquon, the QB, CB, & WR.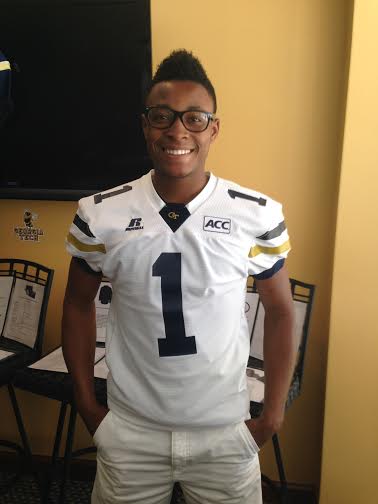 A very soft spoken young man with a lot of laughter. He is garnishing interest from some schools, and has offers from Cincinnati, Georgia Tech, Marshall, and Duke. Taquon picked up that Georgia Tech Yellow Jackets offer on Saturday. And, of course he is looking to add more before he makes a commitment.
Here is what Marshall, and Coach Johnson, Head Football Coach at Georgia Tech had to say on Scout.com…..
'Marshall had an in-depth conversation with Coach Johnson and learned that he could add an option to his list of schools. "He said that he would love for me to come to Georgia Tech and offered me a scholarship. He told me that I am a player that can help at many positions that they would be recruiting me as an athlete."
Taquon also was excited about the idea of getting an offer from a home state school. "I have other offers and I love having them too but it was nice getting an offer from your home state school. I was real excited about getting it."
His coaches have raved about this multi position player and they warned me there would be more offers to come. But, even they all say there is more to this talented student-athlete.
Coach Wise of Tygtal Exposure & Sports Consulting says, "Taquon is my Choir Boy. He is so active in Church, and takes a very active role in the ministry of the Church in the County. Now, how many more prep athletes with talent and  the spirit of service do you know, is what I ask my readers?
And, then there is his football acumen…Coach Andre Wise says, "He is also my Coach on the field. He understands the game very well. Great football IQ for his age. He also plays on both sides of the ball very well. And, he has good speed and maneuverability."
That's high praise coming from a Coach that has been in this business a long time. I guess I see now what he can play both sides of the ball. And, sure that will bode well for him during this recruiting process.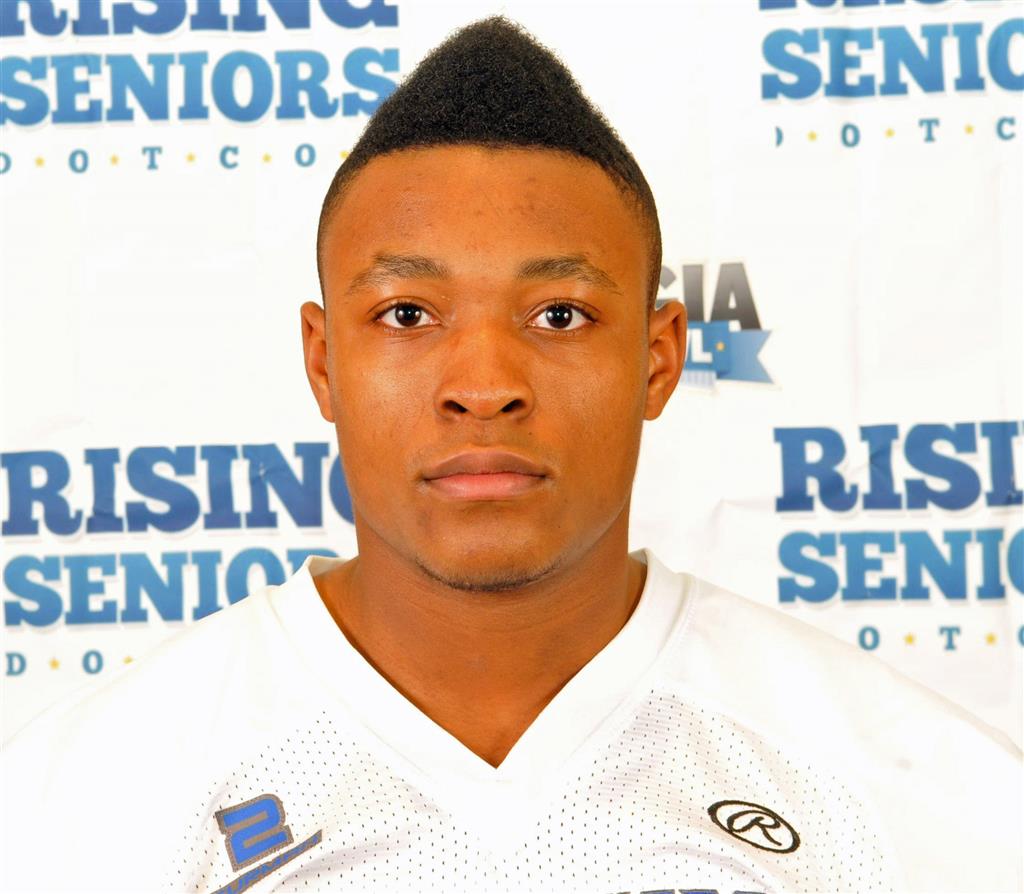 Again….there is more to Taquon Marshall than just speed. He is also a super star in the classroom too. His 3.5 GPA is his focus. He says, "I love my classes, my high school, (which is Harris County High) and I make sure I get my homework done. I know that is important to my parents, so it is to me too."
And I say, "William and Tiffany you should be proud of laying the foundation for this skilled athlete." He obviously has his priorities straight–a job well done.
His coaches also say he is a character and loves to have fun. They also say, he is a leader, and likes to help others on and off the field.
Taquon also hinted to me when he gets to college he wants to major in Engineering. He said, "This has always been something I was interested in."
He performed well at the MVP Camp sponsored by Chad Simmons in Valdosta, Ga this past weekend. He came away with a lot of praise.
He came away with several football awards this season too. He was 1st team All Region, 1st Team Bi-City and received the Iron Man Award from his high school coaching staff at Harris County High.
And, speaking of speed, I want my readers to see some of the reasons he is getting so much attention on the Gridiron. He is seen here in his Hudl video really getting up and down the field and creating his own space.